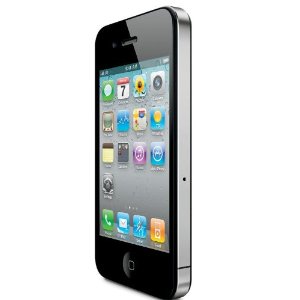 I've been an iPhone user for about two years now and since I now have an iPhone 4, I thought I would share my thoughts on it.
Purchasing the iPhone 4
I bought the iPhone 4 last Thursday. I waited in line for quite some time but it actually turned out to be worth it as I met some really interesting people. Apple was great about supporting the people in line. They brought us bottled water and arranged for Chic-Fil-A to bring us breakfast sandwiches for free which was really great. In other ways, Apple goes a bit over top on these first days of sales of a new iPhone. They assign you to a sales person who walks you into the store. That person immediately congratulates you on buying an iPhone. That seems a bit strange to me. After your purchase, the sales person takes you to another person to activate your phone. After removing the shrink wrap, the activation guy asked me if I would like the "honor" of opening the box. Again, that seemed strange to me. I just wanted to buy the phone and this seemed a bit inauthentic. That's probably the wrong word actually because the two Apple Store employees did seem genuine. Perhaps "unnecessary" is the right word?
Setting Up the iPhone 4
So let's get to the phone. First of all, I synced my iPhone 3GS just before I left home because I was most likely going to sell it while I was waiting in line to buy the new one (which I did). The phone was working once it was activated in the store. When I got home, I plugged it in to my computer and launched iTunes. Just as it had done the last time I bought a new iPhone, iTunes recognized I had a new phone and asked me if I wanted to register it then asked if I wanted to restore all of my data. I have a lot of data on my phone and yet it didn't seem to take more than about 5 minutes to restore. Once restored, it was identical to my 3GS. My iPhone 3GS was the 32 gig model and I bought the same when buying the iPhone 4. However, I have to say that I could probably have gotten away with the 16 gig model. I just don't like taking the chance that I will run out of space.
New Features of iPhone 4
The device itself feels like a higher quality piece of hardware than its predecessor. And since the sides are flat, I find it easier to hold. The volume buttons are now separate and that feels better. The new speakers are getting mixed reviews online. Some people say they are not as loud. I haven't noticed that. What I have noticed however, is that they seem to have a wider dynamic range. When I play my favorite iPhone game, Doodle Jump, the sounds are clearer. It's almost as if I'm hearing more of the sound than before. It appears that the WIFI reception has been improved as well. From our bedroom at home, I'm about as far away from our WIFI router as I can get and still be inside the house. From there, my iPhone 3GS would sometimes have difficulty connecting to our router. It could far more easily see the next-door neighbors router. The iPhone 4 has no trouble seeing our router from the bedroom and gets a good solid connection. The new iPhone is a bit snappier and Apple says it has a bigger battery that gives you more usage time. It uses the same connector as the iPhone 3GS so my car charger will still work as well as the USB plug that came with my Apple bluetooth headset which I love but they don't make anymore. The reception seems fine to me though it has had mixed reviews online. I can't say I have tested it thoroughly enough to give a complete report. The iPhone 4 is also a bit thinner than the iPhone 3GS. The camera is 5 megapixels compared to 2 megapixels for the iPhone 3GS so that's a nice upgrade. Someone once said that they best camera in the world is the one you have with you. This is so true in my case. I take most of my photos and video with my iPhone because it's so convenient. The new camera takes great pictures and shoots video at much higher quality as well. This is most evident when watching the video you have shot on your computer. They have added the ability to touch where you want to focus while shooting video and this actually changes the lighting and have added flash as well. The flash can double as a light source when you need to shoot video in a low light situation. Apple has set up a phone number you can call to test out the new Facetime video conferencing feature. I called the number and video chatted with a representative from Apple. This feature is nothing short of amazing! It's just fantastic and I can't wait for more of my friends, family and colleagues to have iPhone 4 so that I can use the Facetime feature more. It's truly magical. At the moment, both people have to have an iPhone 4 and must be on WIFI to use Facetime. However, Apple claims they are working with the cellular companies to get it working on the cellular network and should have that working by the end of the year. They are also publishing the protocol so that others can support Facetime as well. However, as impressive as Facetime is, the most useful and practical feature of the new iPhone 4 for me is the high resolution display. This makes it far easier for me to read small fonts (and even regular-sized fonts) because they are so crisp and clear at 4 times the resolution of the iPhone 3GS. This one feature alone makes the new iPhone 4 worth having.
IOS4
The new iPhone 4 comes with iOS4, the fourth edition of Apple's mobile operating system. They have renamed it from iPhone OS to iOS since it's the same OS they use for iPad. It's new multi-tasking feature, which allows you to run multiple apps at the same time, works very well and you almost don't notice it. You can double-tap the home button to see a list of apps that are currently running. But you can also tap it once to exit the current app and then just tap on another app you were previously using and you'll be right back where you left off. They have also added a folders feature that makes it easy to organize your apps. I was up to 9 pages of iPhone apps and have since organized them into folders to get down to just 4 pages. The Mail app now supports viewing all of the inboxes for all of your accounts in a single view just like you are probably used to doing with whatever email client you use on the desktop. My only wish is that they would allow me to choose which accounts appear in this unified view as I have one that I only want to view by itself (as it's the account I use for subscribing to mailing lists). The new mail app also supports threading of messages which is nice as that's the default view I use for my desktop email app. There are lots of other nice features in the other apps. iOS4 is a nice upgrade from the previous version.
Overall, I'm very pleased with the new iPhone 4 and highly recommend it. The great thing about the iPhone ecosystem is that you can often sell your old iPhone (if it's the immediately previous generation – iPhone 3GS in this case) for enough to cover the price of the new one. So getting a new iPhone for almost no additional money out of pocket makes getting the new iPhone that much sweeter.