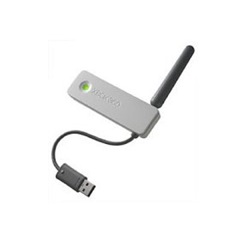 The XBox 360 is my favorite console because it allows me to:
Play games (Duh!)
Connect to my computer to play music and show pictures
Connect to Netflix and watch movies on demand
Unfortunately Microsoft decided to charge $90 for it's Wi-Fi Dongle.  Ridiculous!  Gizmodo has a article about some much cheaper options.  Their choice is to get the original Xbox dongle and it works.
How To: Add Wi-Fi To Your Xbox 360 Smartly and Cheaply
Oh yeah, we have found that a wired connection works significantly faster and is more reliable but sometimes it is way too difficult to string wires through the room and walls.